What are Children's Music Groups?
Children's music groups utilize music therapy techniques and principles that support children in developing abilities that are strengthened and transferred to other areas of their lives. Classes assist children in learning to be successful in a small group setting, while having fun. A music therapist leads the classes, bringing with her 15 years of music experience.
When do Sessions Begin?
Each session offers two classes, one for children ages 3 years old and under from 10:45a.m.-11:30a.m. and a second for ages 3 – 6 years old from 11:45a.m.-12:30p.m.
Session I: Fridays, May 12 – 26, 2017
Session II: Fridays, June 2 – 16, 2017
Session III: Fridays, June 23 – July 7, 2017
Session IV: Fridays July 14 – July 28, 2017
Program Fee: $30.00 per session or $100 for all 4 sessions
Location: St. Louis Arc Family Center 1177 N. Warson Rd., St. Louis, MO 63132
Still Accepting Registrations
It's not too late to register for one of the upcoming sessions! For more information, please contact Clinton Hall, Coordinator of Leisure Services, at 314-817-2293.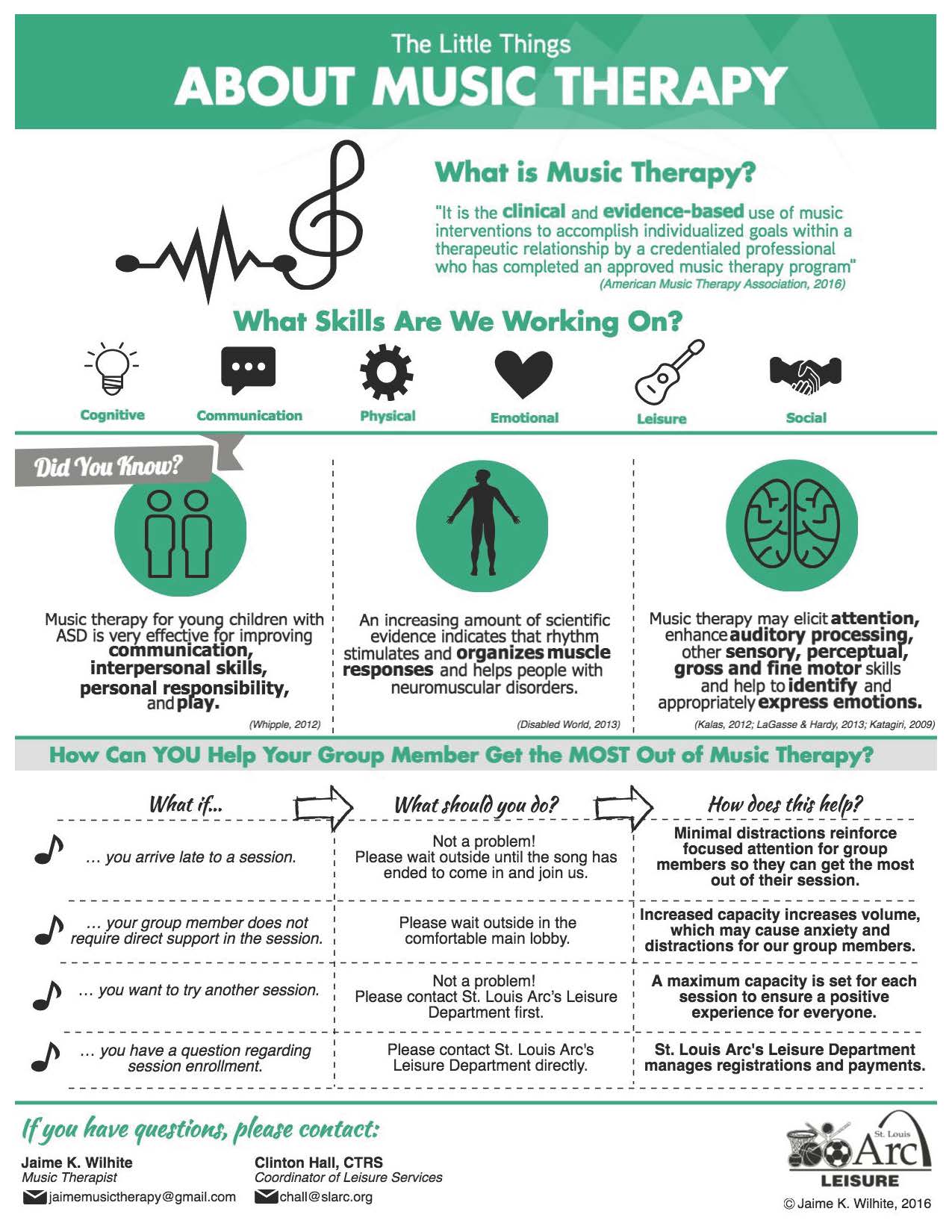 Download a PDF of the The Little Things About Music Therapy.