LifeTech
Helping people with intellectual and developmental disabilities identify and learn the right technology to support their best life!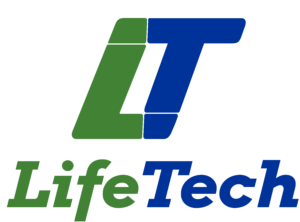 What is LifeTech?
LifeTech is a new program that supports people with IDD as they identify, acquire, and learn how to use technology to help in their day-to-day life. This personalized, goal-oriented approach pairs assistive technology solutions with individual technology needs.
The program begins with an assessment to support individuals with IDD in identifying what they need. Then, individuals acquire the needed technology to own. Finally, ongoing training and digital literacy is provided through a LifeTech Specialist to minimize technology abandonment.
How it Works
Identify – Meet with a LifeTech Specialist to identify goals and potential technology-based solutions.
Acquire – LifeTech works with you to acquire the appropriate technology. Identified tech will be provided by partnering funders.
Learn – LifeTech staff work 1-on-1 with you to learn your new technology. After initial training, Help Desk support is available for questions and troubleshooting.
Identify
What is Assistive Technology?
While individual needs vary, technology could include: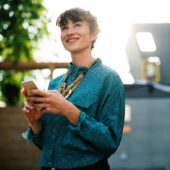 Hardware devices like laptops and tablets
Non-subscription digital applications and software
Smart home technology
Virtual Reality
Electronic medical devices
Health and wellness devices such as fitness monitors
Acquire
How Do I Qualify?
To qualify for LifeTech, individuals should:
Be an adult age 18+
Have an intellectual or developmental disability (IDD)
Be eligible for SB-40 funded services in St. Louis County, St. Louis City, and St. Charles County
Do not have a Medicaid Waiver
Learn
How Do I Learn More?
LifeTech staff understand that not everyone will know what technology may be available or useful. For this reason, participants schedule individual assessments with a LifeTech Specialist to help identify goals and discuss potential technology-based solutions. To see if you are eligible, complete this quick online eligibility tool. If you or someone you know could benefit from this program, contact the LifeTech team to get started today!
---
Are You A Service Provider?
Do you support or know someone who could benefit from this program? Contact the LifeTech team at [email protected] to learn how to connect the people you support with this amazing resource.