Teaching children and teens methods to help them reach their full potential.
The St. Louis Arc offers classes for children and teens that teach social skills in a fun and relaxed environment. As students better understand what social skills are, they will learn how to apply these skills when interacting with family, friends, classmates, and the broader community.
These classes discuss fundamental social skills such as: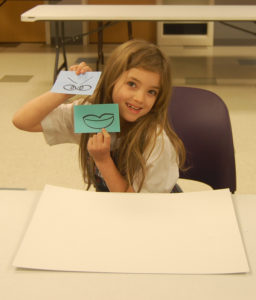 appropriate voice volume
eye contact
greetings
personal introductions
back and forth conversation
how to start and maintain conversations
active listening
Classes are taught by a teacher with Applied Behavior Analysis (ABA) experience, with assistance from St. Louis Arc volunteers. Each class offers a structured curriculum, which can be adapted to meet the individual needs of the participants. Students are encouraged to practice the skills taught in class while at home and school. Additionally, detailed letters from the teacher are sent home to families discussing which skills their child needs further help with developing.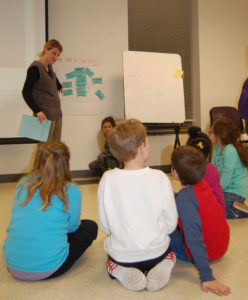 Friendship Fusion
This program is designed to help children ages 7-12 work together as a team, while learning social skills and developing friendships. The class incorporates the Superflex curriculum and philosophies from Scott Bellini's books. This class will help develop social skills such as introductions, engaging in conversation, body language and making friends. For more information, contact Meghan Murphy, Coordinator of Leisure Services at 314-817-2250.
Teen Scene
This class is designed to help teens, ages 13-20, learn the social skills they need to develop healthy relationships. The class incorporates the Social Fate or Social Fortune curriculum and philosophies written by Michelle Garcia Winter and Pam Crooke. Some of the topics include: understanding social cues, improving communication, managing anger, developing healthy friendships, and dating. For more information, contact Carly McElvaine, Coordinator of Leisure Services, at 314-817-2233.
Download the Winter 2017 Leisure Times and Registration Form for a complete schedule of activities.