Autism Invitational Golf Tournament
Location: Boone Valley Golf Club
Date: August 21, 2017
The St. Louis Arc provides autism and behavior services to more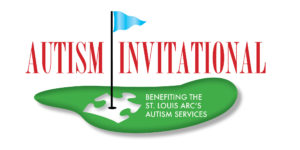 than 800 children and adults, including cutting edge therapies like the Early Start Denver Model. Since its inception in 2010 the Autism Invitational has raised over $1 million for autism services in the St. Louis area. The scenic Boone Valley Golf Club provides a magnificent backdrop for this amazing day.
The St. Louis Arc thanks its generous co-chairs Tom Caruso and Dan Kelley, and tournament chairperson Jo Ann Kindle, for making this amazing day possible.

For information about playing in the 2017 Invitational, contact Andrea Bringardner, Special Events Manager, at 314-817-2241.
To read more about the 2016 Autism Invitational, click here.