Autism Invitational Golf Tournament
Location: Boone Valley Golf Club
Date: September 16, 2019
Now in its 10th year, the Autism Invitational has raised more than $1.6 million to benefit St. Louis area families impacted by autism.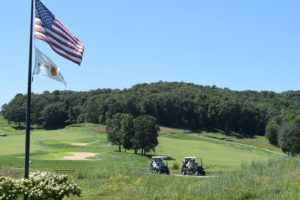 Held at the scenic Boone Valley Golf Club, the event offers the coveted opportunity to play the #1-ranked course in Missouri (Golf Digest, 2017-2018).
Under the leadership of tournament chairwoman Jo Ann Kindle and co-chairs Paul Belfer and Dan Kelley, this year's event will be held on Monday, September 16.  For more information contact Tessa Klassen, Special Events Manager, at 314-817-2241.
To read about the 2018 Autism Invitational click here.