Finding your way after high school is a challenging transition for many young adults.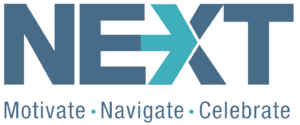 Whether you are preparing to leave high school, or are already in the "real world," the St. Louis Arc can help. Depending upon your goals, our programs can assist you to:
Learn how to live independently
Define immediate and long term goals
Connect with your community
Improve social skills to make friends and build relationships
Next
Next provides focused, impactful supports for young adults with intellectual and developmental disabilities as they prepare for their future.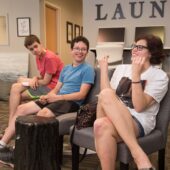 As a department within the St. Louis Arc, Next provides various programs which support individuals navigate what is next in their lives. The support offered in Next is centered on what is needed by the individual. Through skill building, goal development, and social activities, young adults are able to identify and work toward their goals. From an extra nudge in the right direction to classes that teach living skills, we will help you identify what's Next.
Build skills to support you reaching your goals through individualized and group classes.
Meet new people, learn new skills, and explore your community with a variety of recreational and socialization activities, volunteer opportunities, and employment services.
Utilizing workshops and support groups family members learn from their children, other families, and experts in the field. The hope for family members in this transition
stage is to learn how to move from the caregiver role to the advisor role.