Texas Hold 'Em Poker Tournament
Date: TBD
This hip fundraiser is your chance to call the St. Louis Arc's bluff and make a real difference in the lives of people with developmental disabilities. The Showdown for St. Louis Arc Texas Hold 'Em event includes prizes for table champions, food and beverages, and a silent auction.
Poker players of all abilities are welcome, so, if you are a poker professional or a gambling novice, there is sure to be something to keep you entertained. Above all, if the poker tournament is a success, other similar events will be able to take place in the future, so be sure to come along and support this fantastic cause.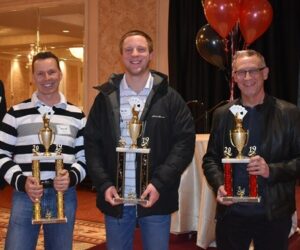 Congratulations to David Rose, champion of the 2019 "Showdown for the St. Louis Arc" Texas Hold 'Em Poker Tournament. Kyle Anders placed 2nd and Ron Reim placed 3rd.
For more information, to sponsor, or make a silent auction donation for the next "Showdown for St. Louis Arc" event, contact John Taylor, Vice President of Advancement, at 314-817-2240.
Sponsored by: