Helping people stay active after retirement.
The St. Louis Arc is committed to supporting people as they age. We coordinate activities that enhance an individual's physical, emotional, spiritual, intellectual, environmental, and social well-being. For residents who may be retiring, the St. Louis Arc can help establish a new routine for their day, week, and month.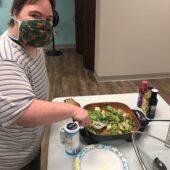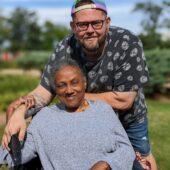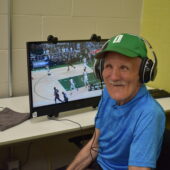 Aging With Empowerment (AWE)
Aging With Empowerment (AWE) is a program that empowers older adults with disabilities to live the active life of their choosing. AWE offers a wide range of opportunities to explore interests and build relationships. Most importantly, staff ensure the supports needed to be successful are in place. The goal of the AWE program is to provide participants engagement opportunities which can add structure and purpose to their day.
With three convenient locations in Maplewood, Creve Coeur, and North County, AWE offers activities Monday through Friday with flexible start times to cater to individual's schedules. Aging adults are empowered to live the life they want, while staying healthy and involved.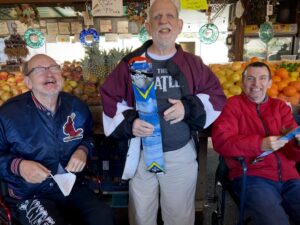 Individuals are offered a choice of activities that enhance their physical, emotional, intellectual, environmental, spiritual, and social well-being. Participants enjoy activities which allow them to:
socialize with friends
maintain and grow hobbies
actively engage in their community
participate in educational and cultural sessions
Additionally, AWE is committed to providing informed memory care, mobility, and medical supports. To learn more about the program, or schedule a tour at one of the sites, please email [email protected].