We supported more than 4,000 people in 2017
Since 1950, the St. Louis Arc has been promoting an inclusive world for all people. We're proud of the impact we've made in the lives of so many individuals and families. Read stories about St. Louis Arc participants.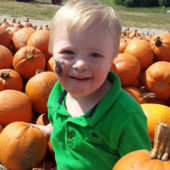 When their youngest son, Liam, was born in 2011 with Down syndrome, Dan and Rebecca Fields felt confused and scared. With the help of their pediatricians, they became aware of the St. Louis Arc and were paired-up with a St. Louis Arc physical therapist. At 3-months-old, Liam began receiving physical therapy and his parents began to feel a little less lost. "Whenever we've been scared about the future, we can ask Julie, our therapist, questions about anything because there's a comfort level there," said Rebecca. Today, Liam is a "ferociously independent" 4-year-old. He is walking, using sign language, and attends school part-time at an early childhood center.
Read the full story
100%
Percentage of children who made progress in their health and development after receiving therapies from St. Louis Arc in 2014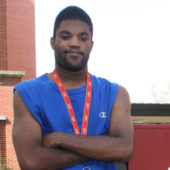 At the age of two, Dillon Ohlemiller was diagnosed with having Fetal Alcohol Syndrome (FAS), the effects of which can include a lifetime of cognitive, physical, and behavioral problems. In addition to the occupational, speech, and physical therapies that addressed his developmental needs, Dillon's parents sought out the St. Louis Arc's respite program. This allowed them to pay trusted people to take care of Dillon, so that they could also spend time with their older son. "Respite was a godsend," said Melinda Ohlemiller, Dillon's mom.
Read the full story
264,813
Hours of in-home residential support (respite) used by families in 2015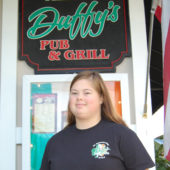 Grace Mehan joined the St. Louis Arc's summer program Neighborhood Experiences in 2008. The program enabled Grace to volunteer and work at various job sites. By the end of the summer, Grace and her Arc staff partner created a professional portfolio and resume showcasing her accomplishments. Today, Grace works two jobs as a hostess at restaurants in her neighborhood. "Grace has always been social, but now she's much more independent," said Brendan Mehan, Grace's older brother.
Read the full story
258
Participants who were assisted on their path to employment in 2015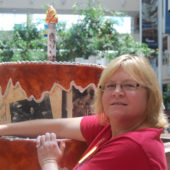 Since moving into the St. Louis Arc's assisted living community in late 2013, Mary Beth Reese has built an exciting and busy life for herself. Mary Beth starts each weekday at the St. Louis Arc's Community Integration program, where she participates in a variety of volunteer, recreational, and educational activities throughout the St. Louis area. Additionally, Mary Beth reached a significant milestone when she obtained her first job. As a resident of the St. Louis Arc, Mary Beth receives support that enables her to continually pursue her interests.
Read the full story