Employment Services empowers individuals with disabilities to achieve their employment goals.
The St. Louis Arc provides several pathways toward employment.
Pre-Employment Training
Individuals who are not ready for competitive employment will begin with our pre-employment training program. This one year training program helps individuals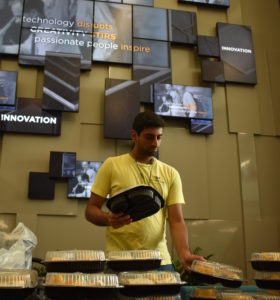 build employment skills such as: interviewing techniques, how to complete a job application, learning some helpful universal job skills and developing relationships with supervisors and coworkers. Individuals will practice these skills in a work environment that reflects their interests. This program is geared for adults 18 years old and older living in St. Louis County and St. Charles County. For additional information contact Taylor Hartmann, Assistant Director of Pre-Employment Services, at 314-817-2225.
Job Discovery, Exploration, Development, Coaching and Retention
For individuals who believe they are ready for competitive employment, but still need assistance and guidance, the St. Louis Arc provides a five-step phase.
Step 1: Job Discovery – Our staff meet with you for a one-on-one individualized assessment of your skills and interests
Step 2: Job Exploration – Experience job tasks and work culture in order to make an informed career choice. During exploration, you will determine the type of occupation you want, your desired work hours, the transportation available to you, and any other needed supports to ensure success.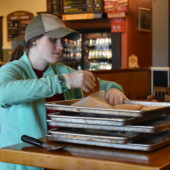 Step 3: Job Development – We work with you to obtain positions that are a good match to your interests
Step 4: Job Coaching – St. Louis Arc staff provides on-the-job support for you, your employer, and co-workers to maximize your potential for success
Step 5: Job Retention – We are available for ongoing support and consultation for you and your employer throughout your career
How to Get Started:
Contact your local

Vocational Rehabilitation Office

Identify the St. Louis Arc as your choice for Supported Employment Services

Your Vocational Rehabilitation Counselor will make arrangements for you to begin receiving services.
For additional information contact Tom Hutson, Assistant Director of Employment Services, at 314-817-2220.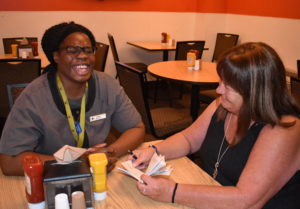 The St. Louis Arc is constantly creating relationships with area employers to help build their work force with reliable employees. To learn more about how to hire a St. Louis Arc participant contact Tom Hutson, Assistant Director of Employment Services, at 314-817-2220.