Join our group of enthusiastic young professionals!
The Young Friends aims to raise awareness about the St. Louis Arc among the region's young professionals and volunteers. It's a great opportunity to meet new people, have fun, and raise money through fundraising activities.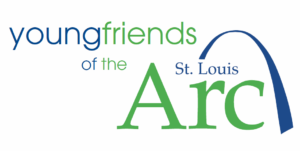 Young Friends of the St. Louis Arc is a dedicated group of young professionals who are committed to increasing awareness of the mission of the St. Louis Arc within the community. The group provides volunteer hours, assists in fundraising, plans and promotes events, and is an opportunity to build future leadership for the St. Louis Arc.
Join the Young Friends for the 6th Annual Summerfest scheduled for Saturday, August 18, 2018 at Milo's on the Hill starting at 7:00 pm. Summerfest features an authentic Italian bocce tournament along with chances to win prizes in which all proceeds will benefit the St. Louis Arc's mission to help individuals with intellectual and developmental disabilities. For more information, follow the event on Facebook.  To purchase your ticket or to sponsor, please click below.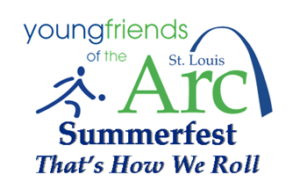 Interested individuals are encouraged to become involved in one of two ways:
Become a Member of Young Friends
What it means to be a Young Friend:
Support and raise awareness of the mission of the St. Louis Arc
Receive invitations to all Young Friends and St. Louis Arc sponsored events
Access to volunteer opportunities with the Young Friends board members
Opportunity to share your skills, educate the community about disability issues, and positively impact the lives of people
What It Means to be a Young Friend Board Member:
Meet quarterly to discuss events, fundraising efforts, and volunteer opportunities
Attend three St. Louis Arc sponsored charity or volunteer related events throughout the year
Become an active participant on one of the board committees
Contribute a meaningful financial contribution
Recruit qualified candidates to join the board or general member base
Most importantly, have a good time and know that you're making a difference in the lives of many great individuals and families!
If you are interested in becoming a member of the Young Friends board, please complete a Board Application and email to Tessa Klassen.
Thank you to our current Board Members!
Connect with the Young Friends: