For 13 years, the St. Louis Arc has partnered with businesses and individuals in the St. Louis community for the St. Louis Arc Back to School Drive. This year, 150 children were identified from our Capable Kids and Family, Parents Learning Together, and Belle Children Services programs for the drive.
With a Little Help From Our Friends
Wells Fargo, along with individual community members and staff, donated to the Drive,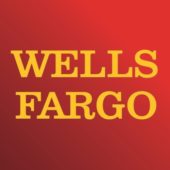 providing 150 backpacks, 300 notebooks, 500 folders, and countless pens, pencils and other pieces of back to school essentials. It is thought that providing this stationery to those in need helps the children to get their school year off to the best possible start. Arc staff spent a few days in mid-August sorting materials and stuffing age-appropriate backpacks to be delivered before the first day of school.
The Importance of Backpacks
"Whether starting school for the very first time or returning to yet another new school year, every child deserves the smile and confidence that comes from feeling ready to walk through the door with a backpack filled with fresh school supplies," shared Kate Hannon, Senior Director of Belle Children's Services.
The Arc is truly grateful to be able to organize this effort and this year to provide more than 150 children with supplies. Cathy Hayes, Program Coordinator of Parents Learning Together shared the day backpacks were delivered was a happy one. "Each child left the program with the biggest smiles on their faces. They each insisted on putting the backpacks on immediately" said Hayes.
If your company, department, friends, or family would like to participate in the Back to School Drive next year, please contact Lisa Miller at 314-817-2235.